YuJin Wong
Trainer
Heralded by the media as "Mental Toughness Expert", YuJin is an award-winning speaker and trainer who is the world's foremost thought leader in peak performance. He is a Certified Mental Toughness Coach (USA), Certified NLP Practitioner, a Certified Hypnotherapist, a Certified TLT (Time Line Therapy) Consultant, an Impact System Coach and a Master Class Trainer.
He is a triple-degree holder and is certified under the International Sports Science Association, one of the top sports performance organizations in the world.
YuJin has his own TV show and has been featured numerous times on TV, radio, newspapers and magazines for his expertise in motivating people. He is the Official Trainer for Miss Universe and Miss World and in 2016, was awarded the Global Brands Icon in Peak Performance by the Global Branding Awards.
As a former lawyer and investment banker working 16-hour days, YuJin brings real world knowledge and experience that produce effective, long-term results.
You may view more on the courses available here:
BUSINESS PERFORMANCE MANAGEMENT FOR FINANCIAL SERVICES
BUSINESS DEVELOPMENT MINDSET FOR FUND MANAGEMENT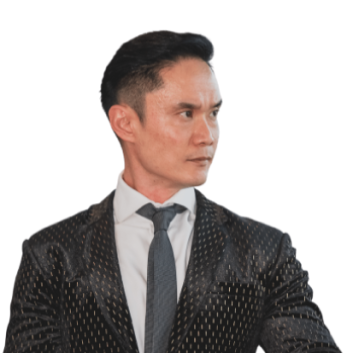 Merrick Teo
Trainer
Merrick left the Singapore banking industry after 29 years in training and management roles in order to pursue his passion of motivating others to be a better version of themselves.
Having worked in the Financial Industry Disputes Resolution Centre as a mediation manager, he joined a local bank to become its main representative to resolve investment and insurance disputes and rescued many financial professionals from a ruined career.
In 2014, he became a trainer because he believed that prevention is better than the cure. He has since equipped thousands of bankers and financial professionals in DBS and Standard Chartered Bank by sharing his experiences in internal audit, banking, disputes resolution, investment and insurance sales.
You may view more on the courses available here:
Wealth Management Regulatory Compliance Scorecard for Financial Professionals on Customer Due Diligence and Balanced Scorecard
Amit Kumar
Trainer
Amit Kumar is Singapore's first Unit Trust Investing Coach. Amit works with financial advisors to create successful investing outcomes for their customers. His company, New Light provides expertise in Unit Trusts, Investment Linked Products & Exchange Traded Funds. New Light counts FA teams from Prudential, Manulife, Great Eastern & PIAS as its clients.
Amit Kumar has 20+ years Unit Trust industry experience across South East Asia and South Asia. His breadth of experience covers Retail Distribution (HSBC Global Asset Management), Institutional & ETF sales (Barclays Global Investors), Portfolio Strategy (Fidelity Investments) & Unit Trust Research (Value Research & The Economic Times).
You may view more on the courses available here:
UT/ILP INVESTMENT SALES MASTER CLASS