Chew Hock Beng
Trainer
Hock Beng is a financial services practitioner with more than 20 years of experience in the financial advisory services industry. He was a student-adviser while obtaining his Bachelor of Engineering at Nanyang Technological University of Singapore. He has since received numerous accolades and achievements in the industry.
While building his practice, he keeps on learning. Today, to mention a few of his professional qualifications, he is a Chartered Financial Consultant®️, Chartered Life Underwriter®️ and Certified Financial Planner®️. He is an IBF (Advanced) certified, an industry endorsed mark of quality for financial professionals in Singapore.
A strong advocate in financial literacy, he has served in the Committee of Education and Training of Insurance Financial Practitioners Association of Singapore. He was appointed as Honorary Treasurer with The Financial Planning Association of Singapore (FPAS) and during his term, he has served as Examination Board Chair.
During the pandemic lockdown, he leveraged an online-learning-management system to embrace SmartTech-HighTouch advisory to make learning possible anywhere, anytime. This is essential as he is managing a team of independent financial adviser reps.
He loves to inspire anyone who desires to bring financial planning to the next level.
You may view more on the courses available here:
DOLLAR INSIGHT
DEMYSTIFYING SRS
FINANCIAL NUMBERS MADE EASY
YuJin Wong
Trainer
Heralded by the media as "Mental Toughness Expert", YuJin is an award-winning speaker and trainer who is the world's foremost thought leader in peak performance. He is a Certified Mental Toughness Coach (USA), Certified NLP Practitioner, a Certified Hypnotherapist, a Certified TLT (Time Line Therapy) Consultant, an Impact System Coach and a Master Class Trainer.
He is a triple-degree holder and is certified under the International Sports Science Association, one of the top sports performance organizations in the world.
YuJin has his own TV show and has been featured numerous times on TV, radio, newspapers and magazines for his expertise in motivating people. He is the Official Trainer for Miss Universe and Miss World and in 2016, was awarded the Global Brands Icon in Peak Performance by the Global Branding Awards.
As a former lawyer and investment banker working 16-hour days, YuJin brings real world knowledge and experience that produce effective, long-term results.
You may view more on the courses available here:
BUSINESS PERFORMANCE MANAGEMENT FOR FINANCIAL SERVICES
BUSINESS DEVELOPMENT MINDSET FOR FUND MANAGEMENT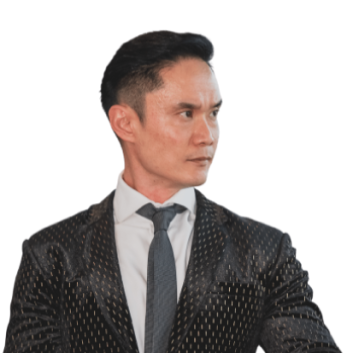 Tang Khan Loon
Trainer
Tang has more than 25 years of experience in the financial services industry in both Malaysia And Singapore.
After he qualified as a Chartered Financial Consultant, he set up a financial advisory practice in 2001 focusing on estate and legacy planning for business owners.  In 2005, he joint venture with the largest Australian financial advisory group and was promoted to Executive Director in 2007. 2 years later, he moved to the SIngapore branch of the Australian firm as the General Manager of Distribution.
In Oct 2012, Tang joined the largest Independent Financial Advisory Firm in Singapore as Director, Business Development and Strategic Partnership. In June 2014, he successfully launched FA Advisory Sdn Bhd which eventually became one of the leading FA firms in Malaysia.
You may view more on the course available here:
DIGITAL MARKETING – PROVEN TACTICS TO ATTRACT FOLLOWERS FROM SOCIAL MEDIA PLATFORM